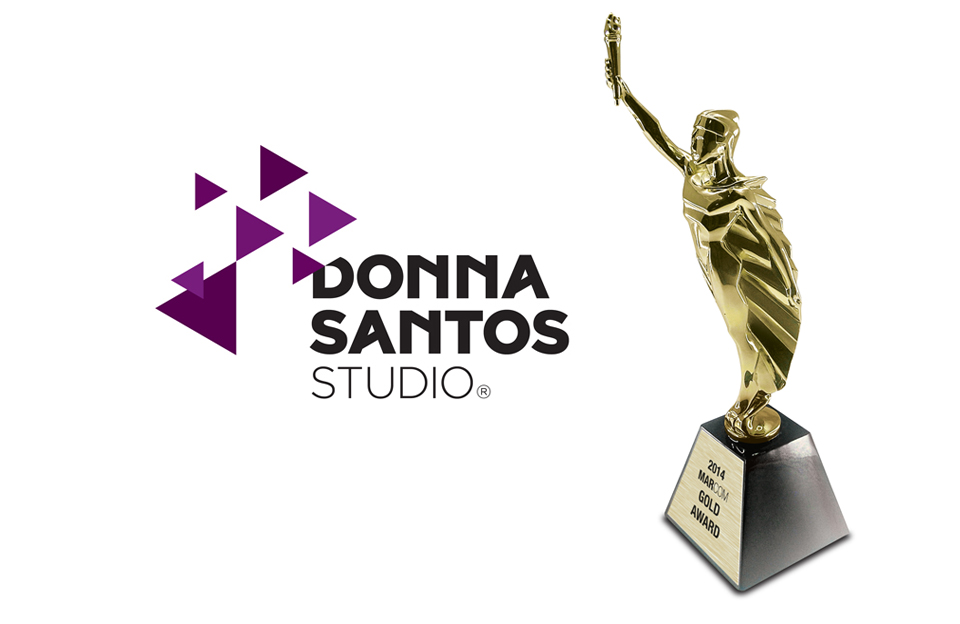 Earlier this month we got the great news that our partner Kevin Gannon won the gold MarCom award. For those of you who may not know, the MarCom awards are a creative competition for those involved in the concept, design and writing of print, web materials/programs, visuals and audio in the Marketing and Communications industry. The MarcCom awards are administered by AMCP (Association of Marketing & Communication Professionals) and MarCom statuettes are present in some of the top business and communication firms in the world! You can see a complete list of other winners here.
Kevin won this award for designing our Donna Santos Studio logo. After discussing the studio's goals and over all direction with Donna, Kevin based the logo design off of airport and map imagery as well as the themes movement and transition. For a detailed look at the design process click here. We are so happy with our new design, as it reflects our studio's energy and all the different services we provide such as portrait photography, videography and photo/video consulting.
A little bit about Kevin – Kevin is a graphic designer and OCAD alumnus who has been working in the design industry for over 10 years. In addition to his design knowledge, he also has years of print production, client, project and event management experience. To learn more about Kevin and his work click here.