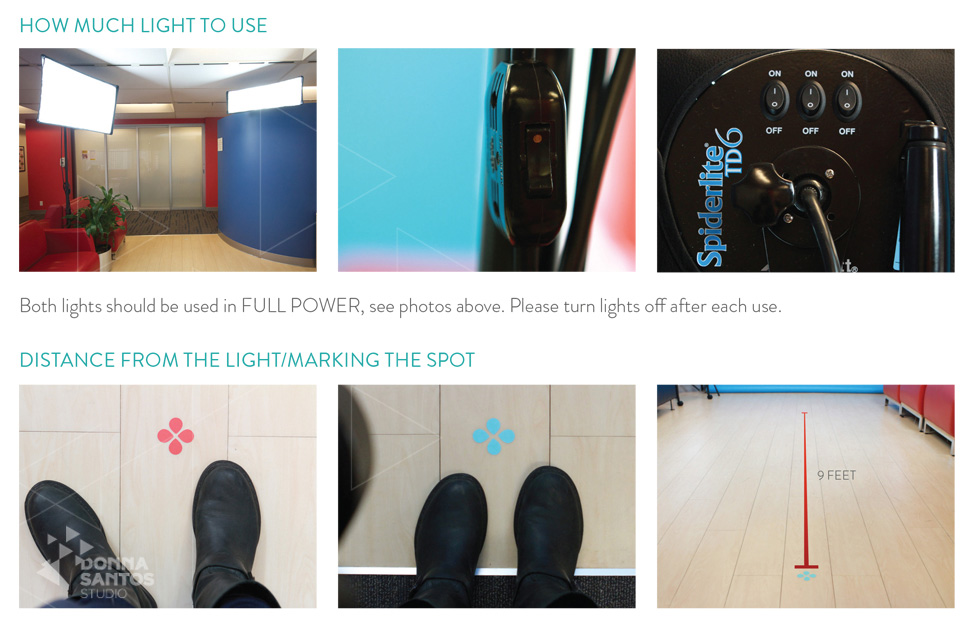 For the past year, Donna Santos Studio has been actively immersed into photo and video consulting work for one of the most recognizable brands in Ontario, OLG (Ontario Lottery and Gaming Corporation). This project entailed overhauling the way lottery winners are being photographed which means putting in place foundational structures within the company to streamline the process of capturing the winning moment. Within an estimated 6 months, Donna Santos was able to acquire the customized and professional equipment to increase production value; set up an internal photo studio, train staff who are not very familiar on how to work with cameras; create a photography manual; and training video on portrait photography. Because of the successful result, Donna has been invited back for several corporate media in-house testing, providing her creative and technical recommendation for a sustainable production. This project has led to a new service offer Training and Consulting.
icon-quote-leftDonna led a project to improve the quality of winners' photos, a long standing issue for the Ontario Lottery Corporation. She set up an effective portrait studio, re-engineered the process flow and trained our Customer Service Reps to be 'professional photographers' as effective as herself. Most importantly she discovered and captured the "winning moment" and our portraits now reflect the unique emotions of each of our winners. Our subjects' approvals to publish have increased three fold. I witnessed in Donna, a unique combination of professional skill, human insight and a warm heart creating magical results on a very challenging assignment. She understands the role of commercial art – photography designed to deliver a branded story. She is a delight to work with and I recommend her highly.
GEOFF HADRILL INTERACTIVE AND NEW MEDIA MANAGER,
Ontario Lottery and Gaming Corporation
icon-quote-leftDonna is a gifted storyteller. She intuitively knows how to get an angle on a story that will appeal to your audience with production quality second to none. Donna is the kind of professional who over delivers. Her creativity and productivity will give you more than what you asked for. I wholeheartedly recommend Donna for your next project. Please don't hesitate to contact me to discuss specifics on what she has done for the OLG.
GAIL GABRIELLE ORDOGH DIGITAL MARKETING MANAGER,
Ontario Lottery and Gaming Corporation