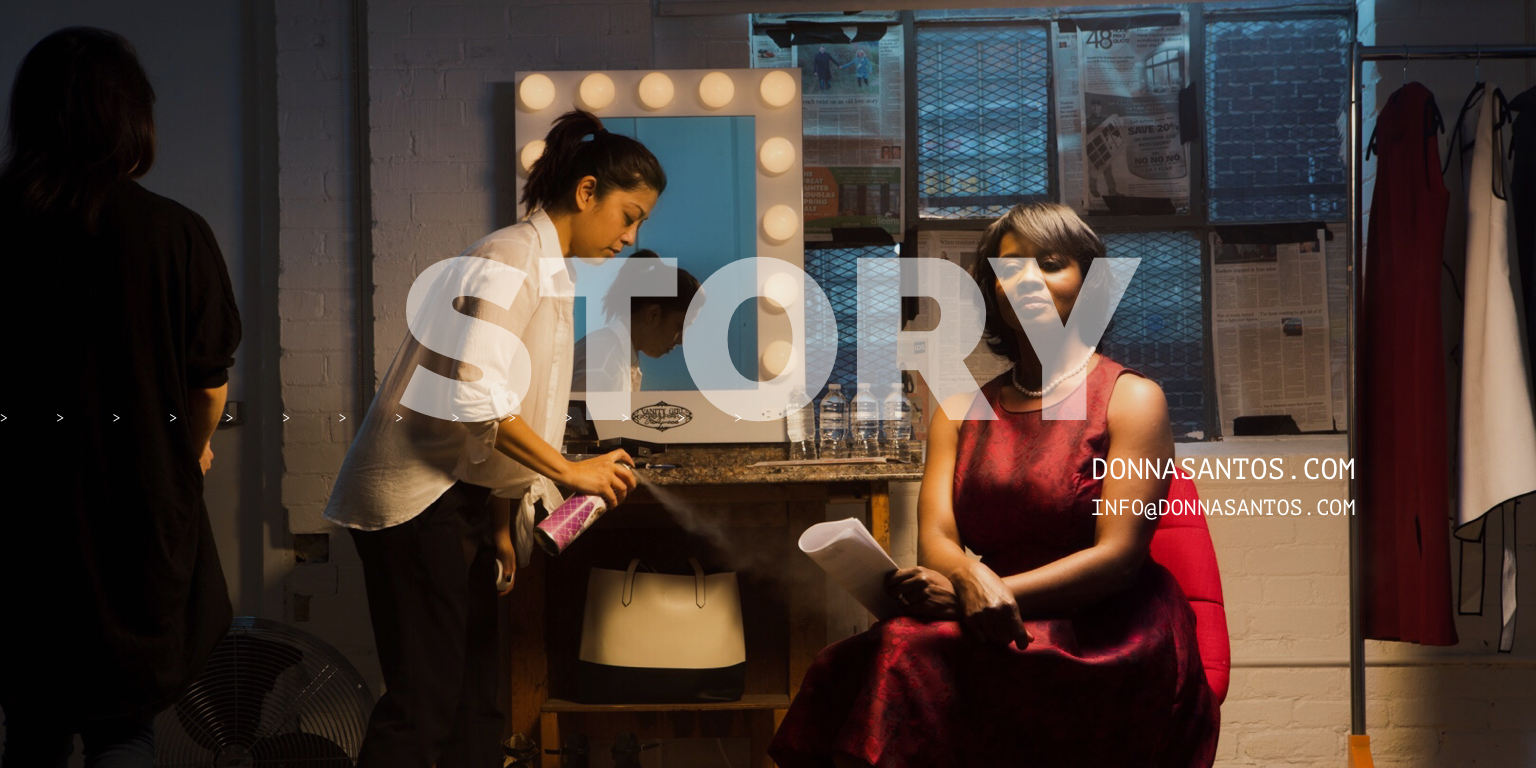 A LinkedIn banner photo is one prime brand awareness real estate that often becomes an afterthought. Much like how we place importance to your professional business headshots and work experience, maximize your LinkedIn banner photo too! It's a goldmine of opportunity to create a positive first impression. 
Here are the reasons why:
Your very own billboard

– LinkedIn's wide 'cover photo' or 'banner image' is a significant space in your profile that attracts attention. It's hard to miss being at the very top. Consider it the cheapest billboard around because it's free.

You can put anything

– There's no limit. Put a photo, graphics, or an artwork — anything that reinforces who you are. Your audience gets visual communication about you without reading your bio.

You can change it

– There's no limit as to when you want to change your LinkedIn banner. Different banner photos mean it can go with any business campaigns you may have. Change it by season, by topic, or according to your promotional campaign calendar. The sky is the limit.
Here are some samples of LinkedIn banners we've created for the studio: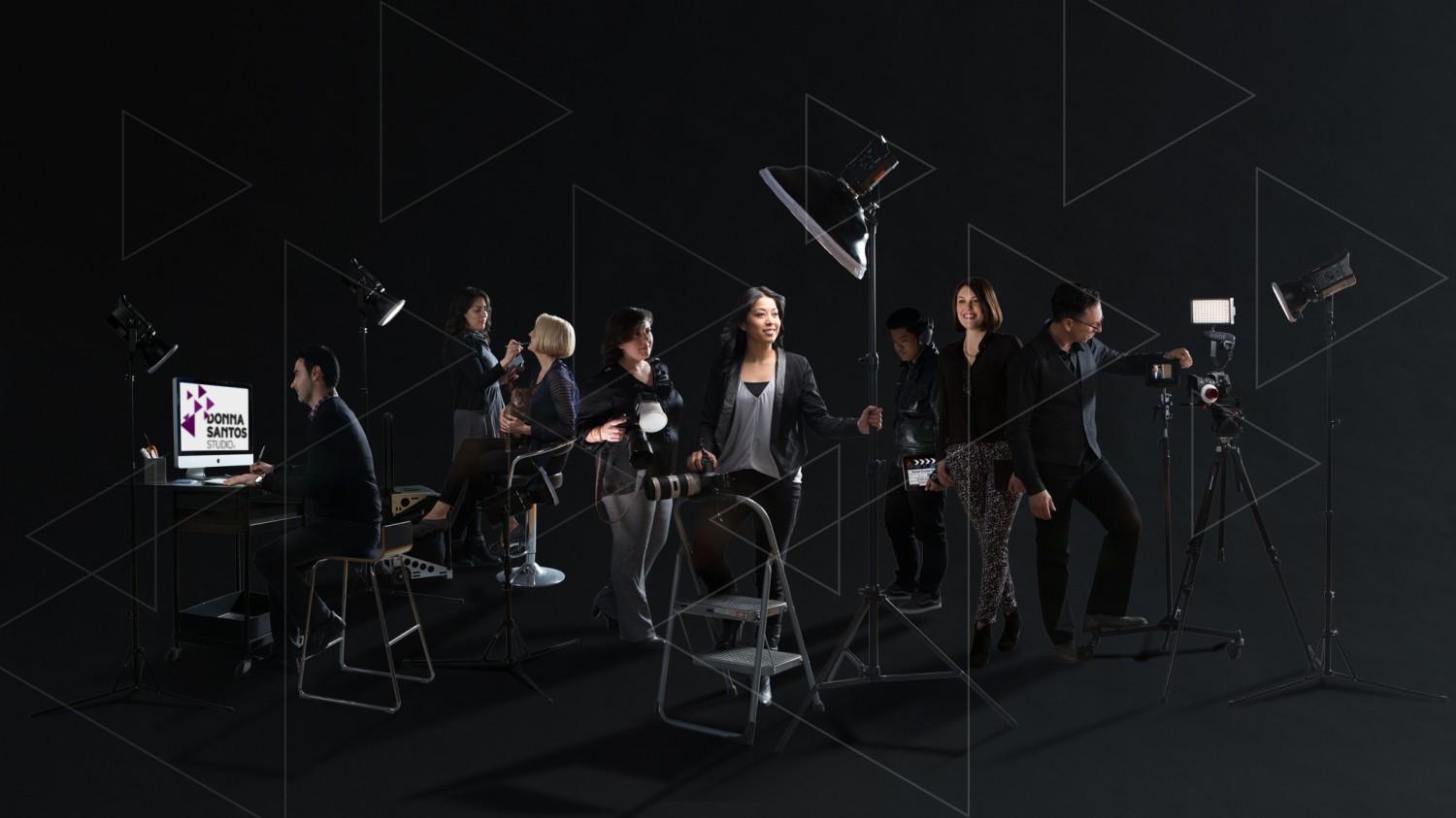 Donna Santos Studio – I created this banner to communicate that behind my company name (though it implies one person), is a team. Not a solo operation. The clients can expect we can handle any projects of any size and scale because we are composed of professionals of various specialty and talent.
Check out how I created this LinkedIn Banner Photo in this blog post: Multi-Functional Image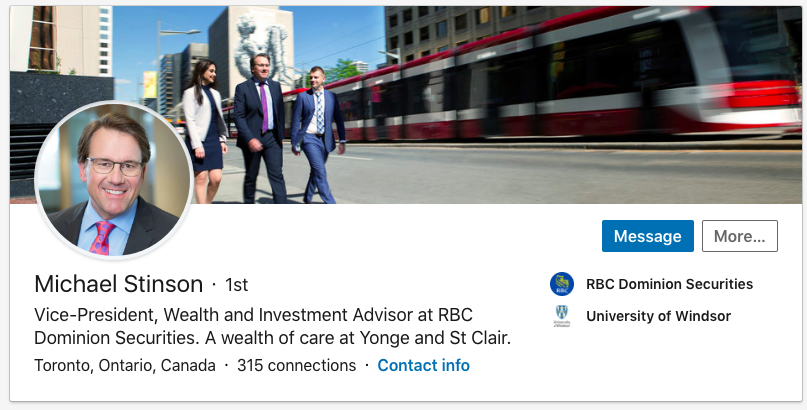 Michael Stinson – For this client, their location is one of their most significant selling points. He's also a big fan of Toronto and has always supported his local community, Yonge and St. Clair. We've created this hero shot that he used on LinkedIn AND his website and upcoming Christmas card.
Before you start changing your LinkedIn banner photo, take note of these technical requirements for the photo that you can place for maximum display.
Image Specifications for Your LinkedIn Pages and Career Pages
| | | | |
| --- | --- | --- | --- |
| TAB | MODULE | MINIMUM IMAGE SIZE | RECOMMENDED IMAGE SIZE |
| Page | Logo Image | 300 (w) x 300 (h) pixels | 300 (w) x 300 (h) pixels |
| Page | Cover Image | 1192 (w) x 220 (h) pixels | 1536 (w) x 768 (h) pixels |
| Life | Main Image | 1128 (w) x 376 (h) pixels | 1128 (w) x 376 (h) pixels |
| Life | Custom Modules | 502 (w) x 282 (h) pixels | 502 (w) x 282 (h) pixels |
| Life | Company Photos | 264 (w) x 176 (h) pixels | 900 (w) x 600 (h) pixels |
If you want to have your very own hero shots for your LinkedIn banner, GET IN TOUCH, today http://bit.ly/2WtymBF 
Don't let the opportunity to use a free billboard pass you by!