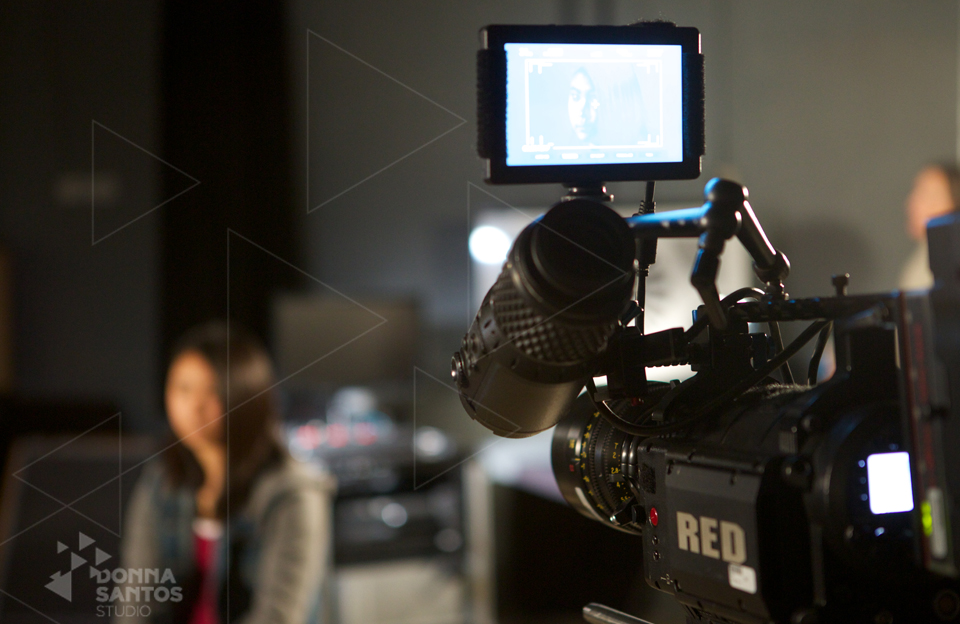 You've set up your website, doing well with engaging on social media and are looking for a new method of reaching customers. You've heard about video and are considering it. But the first thing that comes to your mind is "how much will a corporate video cost?"
We've heard a lot of these questions: – Is it possible to shoot a video on a reasonable budget? Why are so many people on a shoot? Why does it take so long to see the final video?
These are some of the most common questions we get when consulting on corporate video production. Clients are always unsure about best way to have their budget allocated to video.
I wanted to explain the three largest parts that affect the budget of a corporate video. As these are the three largest parts, any delay to any or all of these parts are where the budget overruns tend to happen.
Control these three areas and your corporate video will most likely come in on time and on budget.
Before "action"
Also known to us in the industry as "pre production". This is before anything starts, before you see any cameras or lights in your office. Think of this as the planning stage.
Put simply, you need to be clear on why your company wants a video and what that video will do for you.
Your team (and all stakeholders including your executive team, if applicable) needs to be bought-in to the idea of a corporate video. Without this initial buy-in, there will be budget overruns.
We see time and time again that there are delays or changes to the content of the video based on the whim of someone who wasn't consulted for their opinion before the video shoot began. This leads to delays and will add dollars to your budget.
Before you pick up the phone to call the videographer, you all need to be in agreement and have a clear idea of the message you want to communicate in the video. It is not the video production company's role to define your company objectives for the video. That is your job.
The video production company is there to help guide how the medium of video will help achieve those objectives, but we are not there to set them. That is your job.
Tip – get clear on your company messaging, goals and buy-in from your team before contacting a corporate video production company for quotes.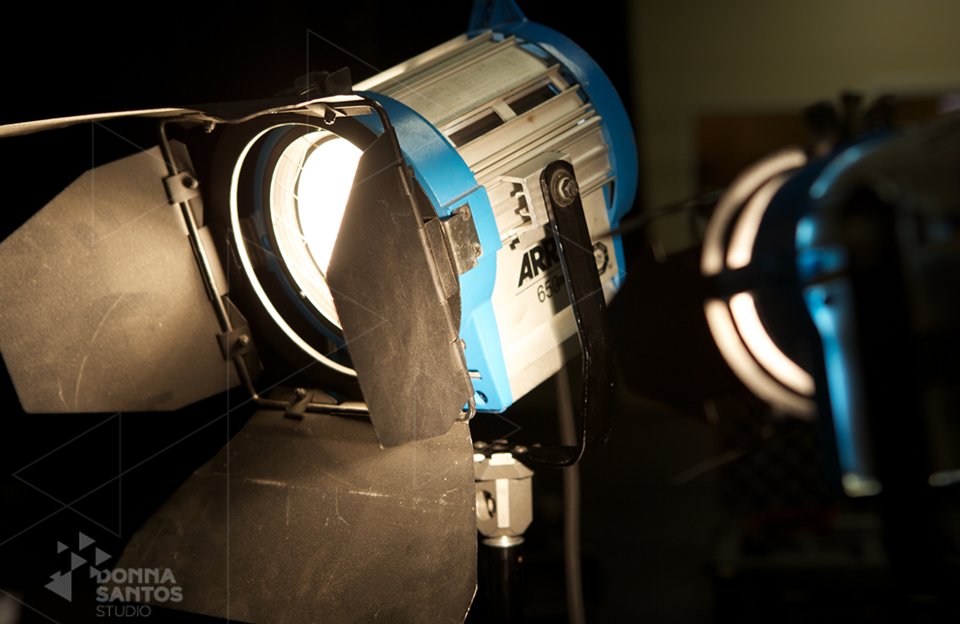 Lights, camera, action
This is the big day – the day of the corporate video shoot. We'll either shoot at your company location or at our studio or at other pre-arranged locations.
Depending on the size of the production, the minimal crew is 3 people. These are:  Director of Photography (in charge of how the video will look), Producer/Director (in charge of the production crew and liaises with the client) and Sound Engineer (responsible for high sound quality on the recording).
For a larger production, or for multiple interviews at multiple locations (for example your executive team at head office, your production team at the factory and your sales team out in the field) we'd add a few more people to ensure the smooth running of the shoot.
These "few more people" may include a gaffer (this is the director of photography's assistant), production assistants, location manager, wardrobe stylist and hair/make up.
The larger the production, the more we'd bring in experts for each area of specialty.
Here is what you may be thinking "Can't some of these people double up on their jobs so we could save some money?"
Having less crew doesn't necessarily mean saving money. You'll then have fewer people and the shooting will be slower and just take longer. At the end of the day you will be paying double the money for key crew.
When shooting a corporate video, what you are looking for is efficiency. We need the ideal balance between having the right crew to deliver the expected outcome of the job on budget.
Tip – if unsure, ask your corporate video production team to explain how many crew will be on set and what their responsibilities are. Knowing this will help you feel confident about the team chosen for your video.
Your corporate video
After the day or days of shooting, we take the raw footage back to the studio. We'll then edit, adjust lighting, sound, add music, titles and provide you with a professional corporate video that meets your objectives.
Most people think this stage takes such a long time. Even too long.  They video has already been shot – why is so much time spent on putting it all together?
The editing of a 2-3minute corporate video can range from 3 days to 10 days.
To manage your expectation on cost and time of editing the best thing to do is to start this conversation at the beginning of the project. After you are clear on your goals and have buy-in from your team, you'll want to sketch out some ideas for your video.
These sketches are called storyboards, and  visualization like storyboarding can help communicate what you expect in a finished product.
Most often, editors get incomplete information on expectations from clients. This isn't the client's fault – after being exposed to final video (think Netflix and commercials) and with all the DIY video software out there these days, we can understand how you may think a 90 minute blockbuster could be easily edited in an afternoon!
Much like anything that looks simple, there is a lot of work done in the background to make it appear that way.
As much as knowing the type of videos you like, it will also help us if we know the types of videos/music/titles (words on the screen) that you do not like. This way we can be sure to create the finished corporate video that is on brand and to your liking.
Tip – show your corporate video production company examples of videos (it is ok if they are Hollywood blockbusters, we need to understand what you want) before the shoot starts. This way the crew will have a clear idea of what the end result is expected.
If a corporate a video feels like too big of a first step, consider having one of your corporate events filmed. It will give you a good idea of what a corporate video production will involve.

The corporate video production team at Donna Santos Studio is ready to help you. Contact us today for a no-obligation consultation. Email anytime to info@donnasantos.com
.